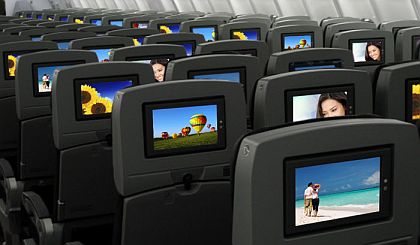 Over two centuries ago, brick-and-mortar factories served as the foundation to what would be known as the Industrial Revolution. Two centuries later, we are now standing at another critical historical turning point with digital technology promising just as much—if not more—disruption in the market.
The question is, Is your organization ready for it?
Recently, Accenture released its Tech Vision 2015 report with inputs from 100+ technology luminaries, industry experts, and business leaders; and survey results from 2,000+ business and IT executives across nine countries and 10 industries. Results related to the digital platform revolution is indicative of where global IT leaders are moving towards:
81% of the respondents say industry boundaries will dramatically blur as platforms reshape industries into interconnected ecosystems.
74% are using or experimenting with industry platforms to integrate data with digital business partners.
57% are adopting technologies that help business users to complete tasks that previously required IT experts.
Where do you stand in this spectrum of digital revolution in comparison to your competitors?
Imagine a world where you no longer need to navigate the minefield of hacker attacks, viruses, lost or stolen data, etc. on a daily basis. Where you get to spend less time on reacting to issues that arise in your enterprise IT environment—or putting out fires—and more time to strategize and collaborate with other executives on achieving the organization's goals.
Sounds like the CIO dream doesn't it?
What if I tell you that Jentu has made that dream a reality, and can in fact get you there?
Jentu is a unique provisioning server that delivers faster performance on individual workstations, a systemic solution for enterprise IT security, and a lower operational cost for IT management. In simple terms, Jentu does this by prohibiting information from being stored on individual workstations, which increases the processing power of workstations, reduces the number of possibilities for attacks and virus intrusions, and lessens the complexity of desktop support.
In the words of Brian Madden—the renowned guru of desktop virtualization—Jentu is disk block "streaming" where you take the hard drive out of a computer, do a PXE boot, and it connects to a central image which is run locally on the desktop. You get bare metal (i.e. no hypervisor) performance on your desktop, and with 100MB or 1GB networks and a bunch of drives and cache in your server, you can actually get better performance than a local disk.  As also stated by the renowned guru of desktop virtualization, the real advantage of Jentu is the central management, security, and the ease of reverting back to a stable state (or swapping out an image) just by rebooting the desktop. (It's like an instant version of Ghost, or a more secure version of Deep Freeze.)
As stated by former VP of Sales for both VMWare and Citrix, in regards to Jentu, "You succeeded where VDI failed."
The real advantage for organizations is the following:
Being able to reshape the IT organization and strategic focus of your company. The ability to save the organization money not only in the TCO(Total cost of ownership) but in the day to day operations. The ability to mitigate from a breach so fast the ramifications are minimized. Maximizing resources: Organizations can now extend the life of their workstations by more than double the original 3 years currently being practiced as a refresh cycle.  Each station will perform as well as the first day it was purchased until the workstation is no longer required or the needs of the organization change. This clear benefit goes directly to the ROI(Return on investment) as some of the systems we are testing are re-purposed 2005-2008 model PC's.
In a proven case study, Jentu Technologies Inc., introduced our secure diskless computing platform to one of the busiest Toronto vocational schools, ILAC, The International Language Academy of Canada. In a case study review after 6 months at ILAC, we were surprised to find what will surely be described as paradigm shifting technology,
After the first month, the review was all staff reported, 'Feels like SSD speeds", the technical staff did not need to touch or manage the Jentu panel for over 4 months from mid February till mid July as all task were now automated by Jentu. There was no need to manage the infrastructure until this July when ILAC started adding an additional 23 more workstations. This enabled their staff to reduce desktop support from 16 hours for 22 stations, down to 1 hour for all of them, a savings of nearly 90 Hours in six months.  It has been over a year since and still going strong and machine count is up.  Yet the rate of servicing the machines declines.
Source: A New Revolution – Spiceworks
https://jentu-networks.com/wp-content/uploads/2016/08/Thales-in-flight-entertainment-23-Aug-2011.jpg
245
420
Abe
https://jentu-networks.com/wp-content/uploads/2016/08/jentuORANGE-300x159-300x159.png
Abe
2016-05-16 16:42:36
2016-05-16 16:42:36
A New Revolution